Please call or write for more information.
661-645-1363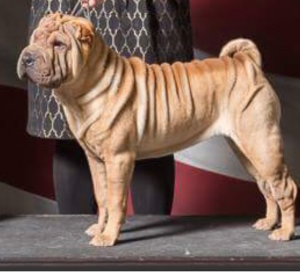 One year old horsecoat female available to pet home only, must be spayed.
She's a happy, playful girl who'd be better as an "only child".
Previous shar-pei owners, preferred.
---
We currently have a 19 month old male available for adoption to a wonderful forever home. Experienced shar-pei owners preferred. He's a fawn HC, finished AKC champion and has a sweet disposition.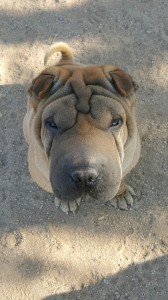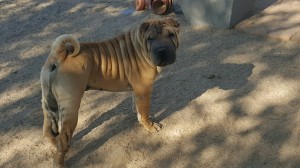 ---
We also have puppies available occasionally. Pet puppies are sold on a strict spay/neuter contract, no exceptions.
Please call or write for more information.
661-645-1363